It's just around the corner…
After long hours of work and a few sleepless nights, our developers are now adding the finishing touches to iMindMap 6.2. The 6.2 update will be free to all of our users who are currently using the iMindMap 6 software. The features are all designed to make you look better, so we hope you'll enjoy them!
NEW Social Sharing
When 6.2 is released you will be able to share your Mind Maps on Twitter and Facebook at the touch of a button. iMindMap 6.2's new social sharing feature allows you to re-size your map and post it directly to the social network of your choice. It couldn't be simpler.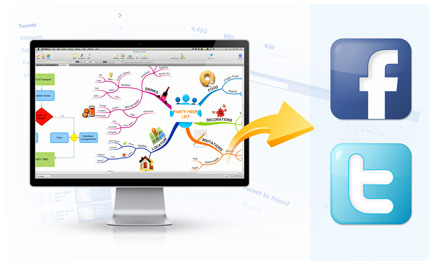 NEW Online Viewer
For those of you who have been begging us for a way of sharing an interactive Mind Map online with many people, the answer is coming! You will be able to share a unique link to your map using our new viewer. Move around, collapse and expand branches within the viewer and even obtain code that will allow you to embed a map in your own website.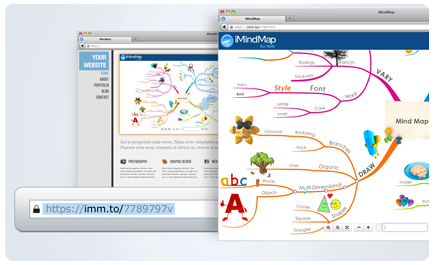 NEW Presentation Mode Audio Notes*
Audio notes are great fun, but nothing new to the experienced iMindMapper. However, now they work in conjunction with presentation mode it is a whole new ball-game. You can set up an iMindMap presentation so that when you press play you can watch it unfold with your audio fully synchronised. Just sit back, relax and let that big work presentation take care of itself. You can even export the whole thing as a video.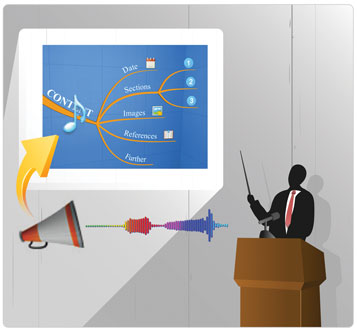 NEW Box Branch and Flowchart Shapes* and Colours
You can now choose from 16 different shapes for your box branches and fill them in with any colour of your choice. iMindMap 6.2 will also have a further 11 assorted shapes for your flowcharts, so you can make them as bespoke as you wish and ensure that they really stand out.
NEW 3D Images* and Central Ideas
Where would an iMindMap update be without a barrel-full of new images and central ideas? Our Development and Creative Media teams have ensured that you now have even more choice when Mind Mapping in three-dimensions.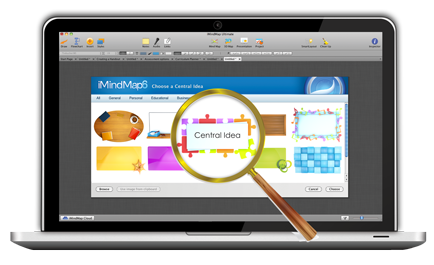 All of these features will soon be with you so keep an eye on your inbox for more information on the release of iMindMap 6.2. If you do not yet have iMindMap 6 then you can buy it here and, when 6.2 is released, you will get the update for free.
*Selected features only available in iMindMap 6 Ultimate.