iMindMap 7 – Out Now
We are all about creativity and that's why we have focused on making iMindMap 7 an even more flexible and intuitive creative space, that lets you capture your ideas without interruption or restriction.
iMindMap 7 is more than Mind Mapping software; it shapes and styles itself to be whatever you need – your virtual piece of paper.
Click below to get a tour of iMindMap 7′s shiny new features…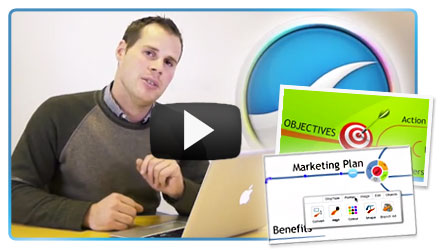 "The latest version is mind blowing, with fantastic, easy to use features that place it streets ahead of any competition."
Noel Hawkes, Key Account Manager, Zeelandia
So what's new in iMindMap 7?
We're excited to launch a new collaboration that will let you easily export from iMindMap to create tasks or whole projects in visual task management app, DropTask.
Like iMindMap, DropTask is a tool dedicated to achieving the best results in the simplest, most user-friendly way. That means visual environments, an intuitive workspace and a refreshing user experience that helps you think clearly and fluidly manage your tasks.
*Feature available in iMindMap 7 Ultimate only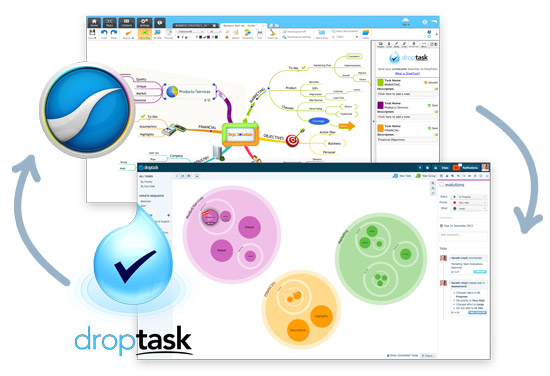 "I have been using the iMindMap with DropTask integration and it is superb. It really adds a whole new dimension to both products."
Chris Taylor Reed, Founder of Your Agile Mind


Branch Art
iMindMap 7 is more flexible and better looking than any other tool out there and Branch Art is a perfect example of this.
Choose from our range of diverse new Branch Art designs and apply them to any branch on your map. It doesn't just make your Mind Maps look good – with arrows, lightning bolts, roads and more – it also helps you to visually represent your ideas.
"Branch Art is awesome!"
Daisy Shum, Teacher
The New Editor
iMindMap 7′s map editor is packed with new tools that mean the features you need are right there when you need them.

Faster Branch Target
Draw branches with one click and access the Branch Editor by clicking the new grey segment.


New Branch Editor
With formatting, inserting and editing options to hand, you can stay focused on your map without revisiting the top tool bar time and time again.


New Text Editor
A useful new tool that appears when you are typing, so you can access font, size and colour options for text.


Drag on images or icons
Drag and drop images or icons from the Properties Panel right onto your map. You can also now drag and drop icons between branches.

Make it a new central idea
You can now add any image from our library as a new central idea on your canvas to start a new Mind Map.
"The software is awesome. It's a lot cleaner, a lot quicker and there are some fantastic new features."
Paul Collins, Business Consultant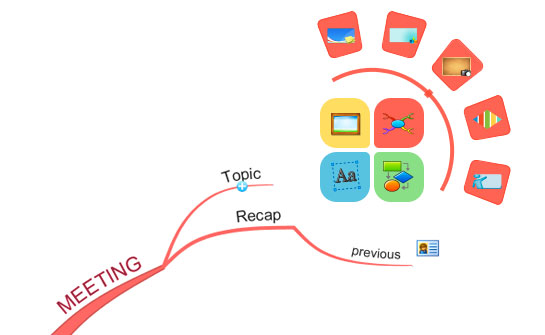 The Insert Target
One of the team favourites – it's faster, smarter and makes creating and capturing ideas the smoothest experience on your desktop…
Add images, flowcharts, floating text and central ideas in seconds by simply double clicking the canvas to summon the Insert Target.

New Sketch
Draw directly on your canvas by quickly switching into Sketch mode to scribble arrows and notes, or draw images yourself. Whether you're a scribbler or an artist, our revamped Sketch will give you total freedom.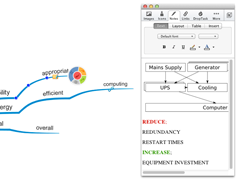 The Properties Panel
The new Properties Panel is the super-flexible home of our most popular features. You can dock the panel either side of your screen or let it float outside of iMindMap to give you maximum thinking space.
"Amazing new features and design. Sketching is outstanding. It'll be this Fall's blockbuster."
Marco Ossani, Marketing Consultant
Better presentations – less effort
We've got some great new features to make your presentations quicker to make, better looking and transferable to other tools.
 
Add your logo
Brand your presentations by inserting your company logo and it will appear in the corner of the screen.


Choose a background
We've added a range of slick new backgrounds to make your presentations look amazing with no effort required.


 Use our new templates
Just select the type of presentation you want to deliver and we'll build the whole thing for you – easy as pie.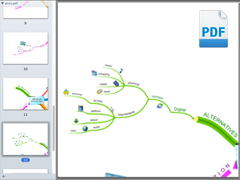 Export your presentation slides to PDF
Want to share your presentation with the audience or your students? You can now export your slides into a PDF handout with options for including your notes or providing space for theirs.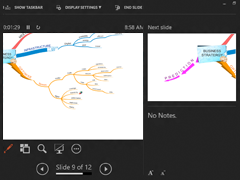 Present iMindMap-style from PowerPoint
You won't always have access to a computer with iMindMap installed,  so now you can export your iMindMap slides directly to PowerPoint and deliver a visually impressive presentation wherever you are.
"What was great just got greater."
Chris Taylor Reed, Founder of Your Agile Mind

New Skins
This is your workspace, so we want it to cater to your visual tastes. That's why you can now pick a environment that suits you with iMindMap 7′s range of chameleon-like Skins.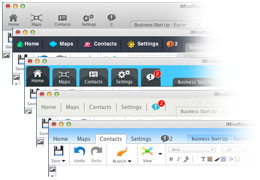 "Therein lies the beauty of skins, the ability to customise an awesome program to ones personal preference."
Don Taylor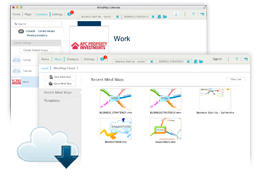 New Maps & Contacts areas
We have made it easier to browse your Mind Maps and connect with other users with our new Maps and Contact tabs at the top of your screen. Save your maps to the Cloud so you can access them on all your devices, organise them into folders and share them with your iMindMap Contacts.
*Syncing and sharing requires an iMindMap Freedom subscription – luckily, you get one free when you buy iMindMap 7.
"Faster, easier and more intuitive than the already fantastic iMindMap 6."
Ton Meeuwissen, Business Consultant
Not to mention…

Faster loading time

More 3D environments

and more Central Images
"iMindMap 7 is an exceptional, functional and beautiful tool. So many things to use and do."
Daisy Shum, Teacher
"It's look and feel is far more vibrant than iMindMap 6, which was already streets ahead of competitors"
Paul Roberts, Principle Fellow, Warwick University
Keep an eye on iMindMap on Twitter and Facebook for exclusive sneak peeks and all the latest news.
Buy iMindMap 7 today and you will also get for FREE…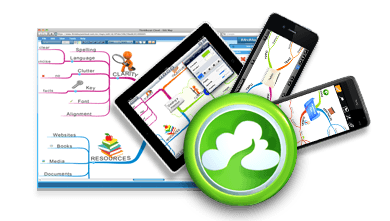 iMindMap Freedom subscription

3 months if you buy iMindMap 7 Ultimate

30 days if you buy iMindMap Home & Student
Learn more about Freedom

Subscription to DropTask Pro
Worth $39 (USD)
Purchase iMindMap 7 Ultimate and you will receive a 6 month subscription to DropTask Pro when it is launched early 2014.  
Learn more about DropTask