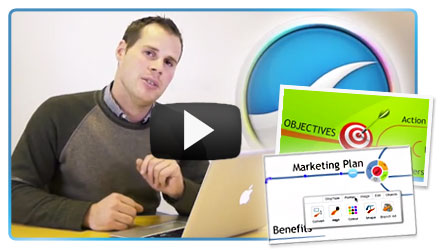 iMindMap Mind Mapping Software
Available for Mac, Windows, iOS and Android
Download Now
Using an intuitive workspace, an unrestrictive structure and lots of visual stimulation, iMindMap is the perfect Mind Mapping tool for all thinking tasks. Enhance your productivity, unleash your creativity and improve your quality of work by joining the millions already Mind Mapping.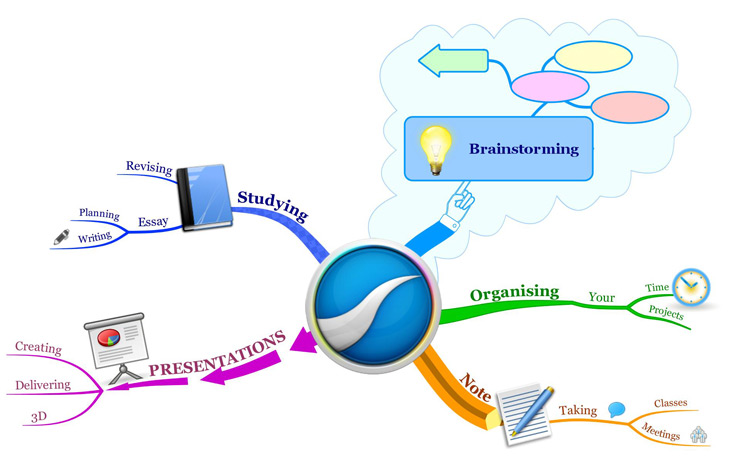 See what's new in the latest version, iMindMap 7

Learn More
Your Mind Mapping software has transformed our business & become a part of our cultural DNA at WWP.

Wheaton Wealth Partners, U.S.A
iMindMap is the most creative piece of technology I've ever used.

Graham Cullen, HeadTeacher, Porchester School, U.K
Platforms
Why be chained to one computer? Whether at work, home, in a meeting, classes, on the bus or in bed, you can capture ideas, make plans, take notes, and even present with iMindMap on all platforms.
iMindMap Desktop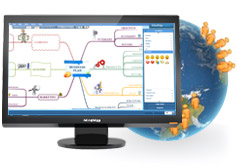 iMindMap for Web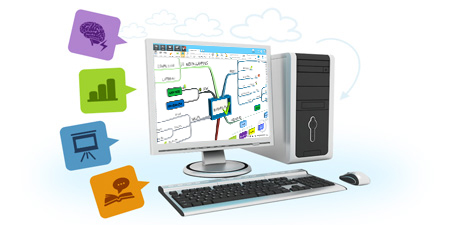 Features
From revising for exams to creating powerful presentations, you can perform any task without breaking a sweat thanks to iMindMap's packed feature set.
Learn More
How can you use iMindMap?
Wondering what you can do with iMindMap in your day to day life? Take a look through our How To articles, Mind Mapping case studies from different users, and our gallery of Mind Map examples. Look no further for some serious inspiration!
Learn More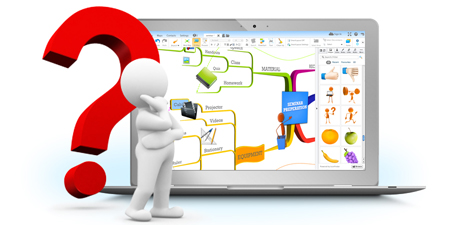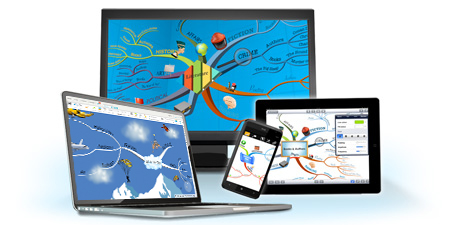 What does iMindMap cost?
Head to our pricing page for full details on pricing for our different iMindMap desktop editions, Freedom subscription, upgrade discounts and education or corporate packages.
Learn More
"beautiful and creative... a truly awesome product"
Alessio Bernadelli, TES Science Subject Leader
"No other Mind Map software affords the ability to quickly gather thoughts, to brainstorm and develop and flesh out new ideas. It's both functional and fun to use!"
Tom McDermott, UCD Michael Smurfit Business School
"iMindMap has allowed me to quickly and easily arrange my thoughts and ideas; in fact, I simply don't know how I would have arranged them on paper. It would certainly have taken MUCH longer and wasted countless trees!"
Mike Creed, Jubal University College
"I am addicted to iMindMap... as it is very simple to use, able to create maps with a really organic look and has a fantastic images' library to use for free."
Daniel Perdigão, NLP and Business Coach
"iMindMap is the first product to fully duplicate organic Mind Mapping. I love the way I can create my own map, with total freedom, or use the speed map facility, when I want the map drawn for me."
Tim Smith, Xtreme Solutions Inc
"iMindMap has transformed our business and become a part of our cultural DNA at WWP."
Wheaton Wealth Partners
"iMindMap is certainly a tool that I could not be without in business. Not only does it organise my thoughts but it also enables me to put my point across to my audience in a concise and interactive way."
Tony Knight, spAceworkZ Ltd
"iMindMap has a seriously potent and effective presentation mode that will enable you to create stunning visual displays to accompany your talk."
Kickass Presentations.com
"Awesome product! It helps me immeasurably at work for meetings, notes, general work schedule, and helps keep me focused managing risks..."
T.K, Project Manager, International Space Station
Who are our customers?
Used by individuals within: