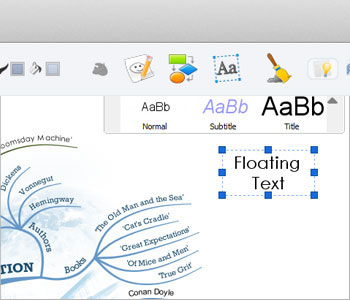 iMindMap puts the reins in your hands, so you are free to create in your own way.
You can add company logos, titles, footers – anything you want to create a map that looks and means what you need it to.
Drag and drop floating images anywhere on your map canvas, not just on the branches. This is easier than ever with the Insert Target, accessible from anywhere in your canvas. By doubling clicking on your canvas, you can bring up the Target and quickly insert floating images and text and many additional options.
Watch Floating Text in Action…