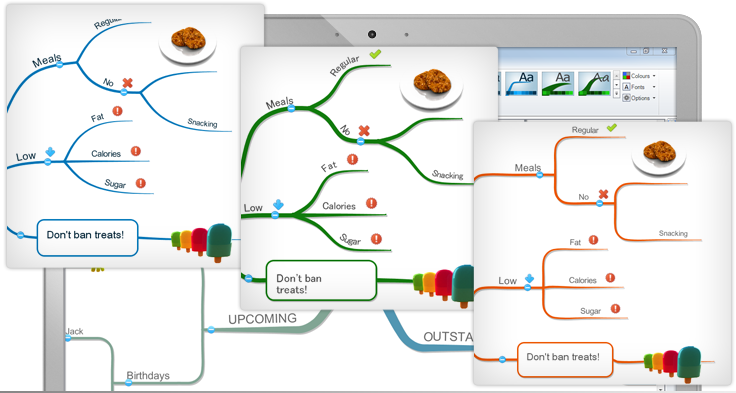 Sometimes you have to play to your audience – speak their language. With iMindMap's Styles, you can switch your Mind Map between a broad range of different looks easily. Go from colourful and organic, to linear and formal – whatever works for you.
Choose from a wide range of looks and even create your own personal custom Styles so you can match your Mind Map to any situation or audience.
Whether you're looking to impress your boss, your daughter or simply want to work with something you like, there is a Style for it. Setting the colours, fonts, shapes and design settings of your maps, the Styles are a quick and easy way to achieve a polished result.
Check Out Styles in Action…