We asked our users why they chose iMindMap over all other Mind Mapping software tools; what makes us different?
Quite a lot, it turns out…
iMindMap is from the Inventor of Mind Mapping
iMindMap is Mind Mapping software from the man who invented Mind Mapping, Tony Buzan. Everything we do is designed to get you thinking creatively and without limitations. Our 40 years of research – more than any other organisation in this field – has culminated in us perfecting the Mind Mapping technique.
Our Mind Map software doesn't just try to replicate what you're already doing in a slightly prettier format. It encourages you to think creatively and approach Mind Mapping in a way that is in line with how your brain naturally processes information.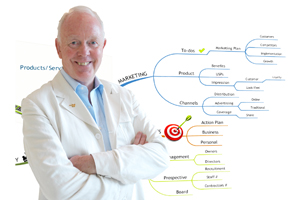 An amazing 78% of iMindMap users said that Mind Mapping has helped them to improve their recall of information.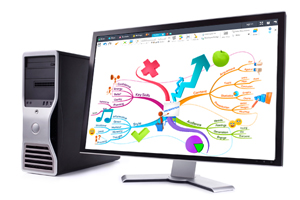 iMindMap is visually stunning
If you want to be at the top of your game, you need your brain to be engaged and interested. Dull colours and flat text do not do that, meaning you have to work harder. Our curved branches, bright colours and sharp images provide more than just a pretty face; they give you a visually stimulating environment to work in.
Stunning visuals = active brain. With iMindMap you get the beauty and the brains.
It creates fantastic looking maps with very little effort.

Liam Hughes, Biggerplate.com, U.K
Think Like A Great Thinker
Many of history's greatest brains, such as Galileo, Darwin, Michelangelo, and Leonardo da Vinci, had artistic note-taking styles featuring branching organic structures combined with sketches and keywords. Traditional note-taking, or black and white outlining, is only useful if the creative thinking has already been done.
Your brain needs freedom, colour, image and association to stimulate it fully. iMindMap's non-rigid, flexible and organic approach is designed to help you think and brainstorm like a genius!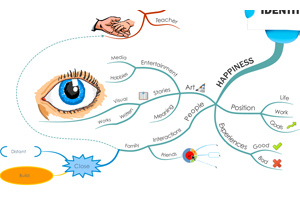 Over 73% of iMindMap users said Mind Mapping has helped to improve their problem solving skills.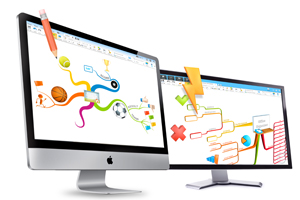 iMindMap makes you more creative
With iMindMap you can do as much or as little as you want when it comes to creating your maps. We can make the whole map for you, or we can let you take control using our completely customisable drawing experience. From freehand branches to full styling options for branches and text, we give you the Mind Mapping tools to create works of art.
And the cherry on top? Drawing the maps yourself has lots of benefits for creativity and memory too.

iMindMap is the most creative piece of tech I've ever used.

Graham Cullen, Headteacher, U.K
An incredible 86% of iMindMap users said Mind Mapping has helped to improve their idea generation.
iMindMap is the easiest to use
Our Developers make sure that using iMindMap is as smooth, intuitive and effortless as possible. There is nothing to distract you from your brainstorming session. You'll never be aware of the technical powerhouse that lies just beneath the surface – and that's the way we like it.
We keep the technology out of your way, so you have room to think.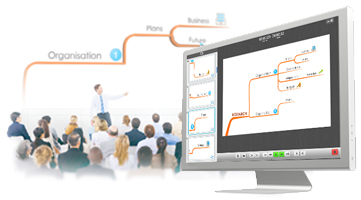 iMindMap makes dynamite presentations
The slideshow has had it's day. iMindMap will take you from the early brainstorming stages, through the refining and planning, all the way to delivering a slick, impressive presentation with ease and confidence.
Presentation View animates your Mind Map branch by branch, with customisable transitions, rotating angles and adjustable zoom for a real visual feast.
iMindMap now makes incredible presentations…PowerPoint is dead.

Dr George Huba, U.S.A
Your ideas in 3D
Whether you're presenting to a huge audience, brainstorming with your colleagues or just organising your week, why settle for anything less than spectacular?
iMindMap's 3D View is nothing short of spectacular and gives you rich, 3-dimensional environments in which to work. Remember, the more visually stimulating it is, the more inspired you will be.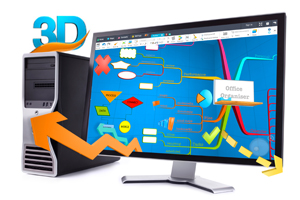 3D View just blows the competition away.

Ton Meeuwissen, Business Consultant, NL
79% of iMindMap users said Mind Mapping has helped to improve their productivity.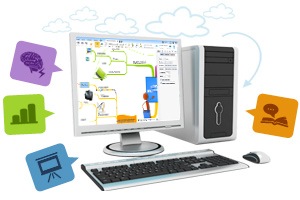 Creativity AND Productivity Combined
iMindMap is not just Mind Mapping software for creative thinking; it is also a time-saving and pragmatic solution to your working tasks. Project management, report writing, meeting planning, team collaboration, budgeting, process design – all can be streamlined with iMindMap's powerful and practical feature set.
iMindMap's got it all: a presentation builder; gantt charts and project management tools; exports to text documents, PDFs, spreadsheets and Project; flowcharts and the ability to link to any file or webpage.
Your Mind Mapping software has transformed our business & become a part of our cultural DNA at WWP.

Wheaton Wealth Partners, U.S.A
Take a look through our iMindMap area to find out more.
Learn More Download Free See Examples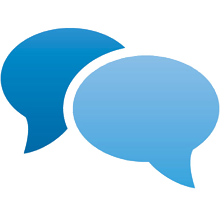 "beautiful and creative... a truly awesome product"
Alessio Bernadelli, TES Science Subject Leader
"No other Mind Map software affords the ability to quickly gather thoughts, to brainstorm and develop and flesh out new ideas. It's both functional and fun to use!"
Tom McDermott, UCD Michael Smurfit Business School
"iMindMap has allowed me to quickly and easily arrange my thoughts and ideas; in fact, I simply don't know how I would have arranged them on paper. It would certainly have taken MUCH longer and wasted countless trees!"
Mike Creed, Jubal University College
"I am addicted to iMindMap... as it is very simple to use, able to create maps with a really organic look and has a fantastic images' library to use for free."
Daniel Perdigão, NLP and Business Coach
"iMindMap is the first product to fully duplicate organic Mind Mapping. I love the way I can create my own map, with total freedom, or use the speed map facility, when I want the map drawn for me."
Tim Smith, Xtreme Solutions Inc
"iMindMap has transformed our business and become a part of our cultural DNA at WWP."
Wheaton Wealth Partners
"iMindMap is certainly a tool that I could not be without in business. Not only does it organise my thoughts but it also enables me to put my point across to my audience in a concise and interactive way."
Tony Knight, spAceworkZ Ltd
"iMindMap has a seriously potent and effective presentation mode that will enable you to create stunning visual displays to accompany your talk."
Kickass Presentations.com
"Awesome product! It helps me immeasurably at work for meetings, notes, general work schedule, and helps keep me focused managing risks..."
T.K, Project Manager, International Space Station