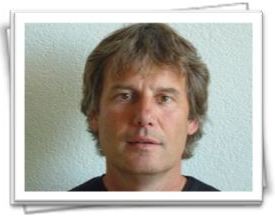 John Albers
Netherlands
ThinkBuzan Licensed Instructor in Mind Mapping, Creativity, Innovation and iMindMap
ThinkBuzan Licensed Instructor in Speed Reading
My name is John Albers. Presently owner of BrainFun coaching. A company dedicated to help people become more successful in live and work.
The last 15 years I have been working as a manager at varies internationally oriented companies. I have done so with great pleasure. To be able to create a team that is working productively together is great fun. Even more if you are able to stimulate the team members to grow, that is a super bonus that comes with the job.
Increasingly I experienced the struggle that employees have to keep up their professional expertise. Not only the amount of information has increased formidable, also the information carriers have grown exponential. The third factor is that to become successful, you have to be able to work together, hence to communicate effectively.
Personally I have been using Mindmaps for approximately 15 years now. All the teams that I have lead (including the soccer team of my daughters) I have exposed to the benefits of Mindmapping. As soon as team members get the hang of it, it becomes the major way of communication within the team. In the past decade, with the help of my teams and Mindmapping we solved many operational crisis.
We also where able to get across the necessity of investments of millions of euros in hardware, where sometimes we literally got a positive decision within minutes. Mindmapping enables you to get to the point very quickly. Needless to say that appraisals where always done by means of Mindmaps.
With the coming of the Imindmap software, I decided that it was time for me to get certified as a ThinkBuzan Licensed Instructor on Mindmapping. Recently I had the privilege of being taught the "secrets" of Speedreading by Tony Buzan himself.
So know I am ready to teach the world these wonderful live changing techniques. My home base lies in the Netherlands, from here I will go wherever people want to experience and learn the information processing techniques Tony Buzan gave us.