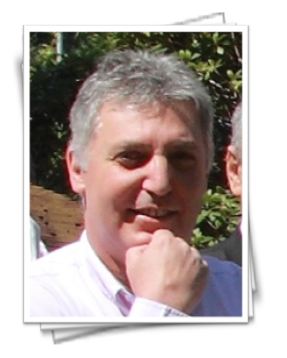 Patrick Zimbardo
Venelles – France
ThinkBuzan Licensed Instructor in Mind Mapping, Creativity, Innovation and iMindMap
What is your background?
PhD in Information and Communication Sciences of "Toulon-Var South University"; Master Degree Specializing in Management of Technological Resources and Environment Quality from "Ecole Centrale Marseille", DESS in decision making and management of new technologies from "Aix-Marseille II University" and a master degree in energetic physics from "Perpignan Sciences University".
Following a ten years period at high technology business as an engineer, Patrick has been developing methods and tools dedicated to information systems projects in complex environments since 1993. Expert in international organizations, he accompanied the redeployment of industries and regional development specifically in programs of institutional capacity buildup, structural public sector, industrial technology partnerships & private sector. He is well known for his expertise in processes of communication and coordination through the emergence of collaborative community on sensitive projects. As part of the Innovation subsidiary of the Chamber of Commerce and Industry of Marseille Provence, Patrick held operational responsibility for Master Degrees Specialized in Management. He is an expert in information mapping and conducted training programs on mindmapping for more than ten years.
Patrick is currently a consultant research professor in business and engineering schools. He is involved in the Scientific Council of Sciences for Innovation DBA (Doctorate in Business Administration) within the CERE Institute where he has been continuing his research on multi-dimensional information mapping. He is affiliated to research laboratories associated to Universities where he co-supervises PhD theses in information science and communication. In addition to his education and research activities, Patrick manages the development and valuation of technologies in eco-industry projects.
Why does Mind Mapping inspire you?
Patrick discovered mind mapping in 1994 by reading Tony Buzan's book "dessines moi l'intelligence". He eventually realized that he was in unison with "radiant and networked thinking". This approach has became a true "ecology of life" in all projects. : "We see our environment and its interactions differently ; this adds great value in the projects".
How will you use your TLI accreditation?
After more than 15 years of practice, Patrick has been accredited TLI (Tony Buzan Licensed Instructor) for developing business and educational projects in the Mediterranean.