40 years of creative thinking expertise at your fingertips…
Amplify your creative thinking skills, boost your productivity and drive innovation, with training programmes from the inventor of Mind Mapping, Tony Buzan, and ThinkBuzan CEO, bestselling author and international speaker, Chris Griffiths.

ThinkBuzan Licensed Instructor Courses
Combine practical skills with enhanced thinking techniques from the world experts, on our fully accredited ThinkBuzan Licensed Instructor Courses. Whether you want to integrate better processes and innovative thinking into your organisation, or teach these skills to clients, we'll provide you with the knowledge, network and resources you need.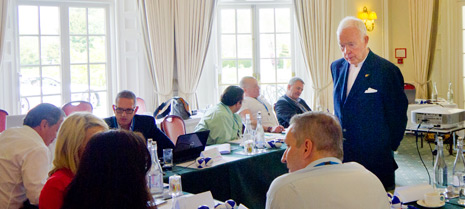 Learn all there is to know about Mind Mapping from the inventors of Mind Mapping. Discover why it works, how it works and how to apply it for maximum creativity, productivity and efficiency. Plus, become an expert user of iMindMap Mind Mapping software.

Learn memory techniques proven to increase your memory capacity, boost concentration and improve your communication. This is the ultimate accredited Memory course, from the founder of the World Memory Championships, Tony Buzan.

Ever wished for more hours in the day? Make it a reality with accredited Speed Reading training to increase your reading speed, improve comprehension and recall, and help you efficiently process vast amounts of information.
ThinkBuzan Facilitator Course in Applied Innovation

Overcome the common thinking traps that block real innovation on this dynamic, eye-opening course. Master practical, repeatable creative processes for generating winning ideas and smart solutions on demand.
"After 35 years in business, I am usually very sceptical of training courses and am satisfied when I take away one new thing per day. At this course, I picked up many new things in each hour."
- Gregg DeSilvio, Senior Director of Strategy and Business Development, Hertz Global Holdings, USA
Course dates and locations
Secure your place today with just a 10% deposit….
* Attend a Mind Mapping course and you can save 25% on our Memory and Speed Reading courses. Contact us for more details.
View all of our Training Terms and Conditions
Why Choose ThinkBuzan?
We are backed by over 40 years of research and experience in Mind Mapping, Memory, Speed Reading, creative thinking and innovation. We are constantly perfecting our techniques and exploring new ideas, so that we can offer you relevant and powerful training.
Our trainers have been requested by international organisations such as the European Commission, the Petra Nobel Conference of Nobel Laureates, European Parliament, European Academy of Direct and Interactive Marketing and various royal families across the globe, to help them apply innovative thinking to their projects.
Our programmes are based on the work of Inventor of Mind Mapping, Tony Buzan, and Chris Griffiths, ThinkBuzan CEO and bestselling author of GRASP The Solution, which reached number 1 for decision making on Amazon.com and number 2 in the overall business chart on Amazon UK.
We don't just talk the talk, we create the software solutions to put innovative thinking into action on a daily basis. Our iMindMap software is used by over 1 million people around the globe and within organisations such as Disney, the BBC, De Beers, NASA, Intel, Microsoft, Apple, Oxfam, Sony, Pepsi and the University of Oxford.

iMindMap Workshops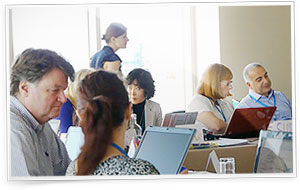 Discover the powerful functions and practical uses of Mind Mapping & iMindMap at our headquarters in Cardiff Bay, UK.
Learn More
Make an Enquiry
**One free admission with multi-user iMindMap purchases over the value of £500**
Workshop Dates:
Date
Location
Cost
Contact Us

October

Thursday 16th, 10am – 4pm

Cardiff Bay – Wales, UK

£295 + VAT

Make an Enquiry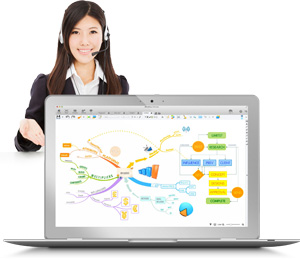 One-on-one iMindMap training online

Master iMindMap without leaving your desk in our one-to-one online interactive iMindMap training sessions, tailored to meet your needs and delivered at a time that suits you.
Make an Enquiry
Private Events & Consultancy
Our world-class trainers and speakers, including inventor of Mind Mapping, Tony Buzan, and ThinkBuzan CEO, Chris Griffiths, are available for private events, conferences, in-house training and more. From Mind Mapping to memory skills to creativity and innovation; just let us know what you need and we'll find you the right expert.
Send Us An Email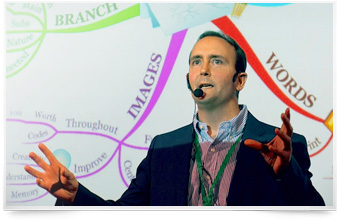 Get in touch
You can call us directly on +44 (0) 207 1177 173 or 1-800-961-4582 (USA), email us at training@thinkbuzan.com or simply fill out the enquiry form below and we will get back to you with more information.
Make an Enquiry