Social Media

TonyBuzan.com

Twitter

LinkedIn
Inventor of Mind Mapping – Brain Expert – Best-Selling Author – Renowned Speaker – Government Consultant
Your brain is like a sleeping giant.
Tony Buzan is the world-renowned inventor of Mind Mapping and expert on the brain, memory, speed reading, creativity and innovation. He has been named as one of the world's top 5 speakers by Forbes magazine.
Through over 40 years of research into the workings of the brain, Tony Buzan is dedicating his life to developing and refining techniques to help individuals think better and more creatively, and reach their full potential. He has awakened the brains of millions worldwide.
Described as "one of the most influential leaders in the field of thinking creatively", Tony utilises his accredited training courses to build a network of highly specialised experts in creative thinking, memory and speed reading techniques. Tony Buzan imparts his knowledge and expertise on the three ThinkBuzan Licensed Instructor courses in Mind Mapping, Memory and Speed Reading, which he both leads and accredits. The ThinkBuzan accredited training courses bring practical skills to delegates all over the world including individuals from FTSE multinational corporations, leading global universities and Government departments.
Tony Buzan is a person who has dedicated his life for a cause. A cause that benefits the human race, and makes their lives a lot easier.

Gulf Connoisseur Magazine
Very interesting and thought provoking.

Mark Atkins, Senior Business Analyst,
Royal Bank of Scotland
Inspirational! A privilege to hear and I will be using the techniques. Amazing.

Jess Powell, Business Analyst,
Specsavers
Achievements
Inventor of Mind Mapping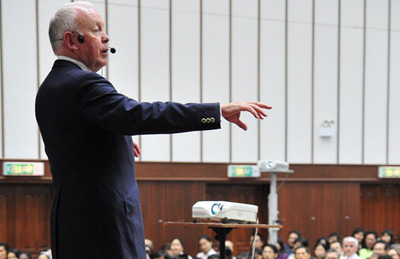 In the late 1960s, frustrated with traditional note taking techniques, Tony developed his studies of brain function into the Mind Mapping technique. Mind Mapping combines the visual and spatial aspects which enable the brain to be most efficient, giving new clarity, greater control of your thinking processes, and therefore much greater control of your life.
Hundreds of millions of people worldwide have adopted Mind Mapping as an efficient, stimulating way to organise thoughts, capture beliefs, generate ideas, and plan almost anything.
Tony Buzan deserves a medal for coming up with the sanity-saving concept of Mind Maps, which make difficult mental tasks possible, even pleasurable.

Time Out Magazine
Tony Buzan will do for the brain what Stephen Hawking did for the universe…there can be no clearer or more effective mental tool than Tony Buzan's Mind Maps.

Raymond Keene, The Times
Best-selling Author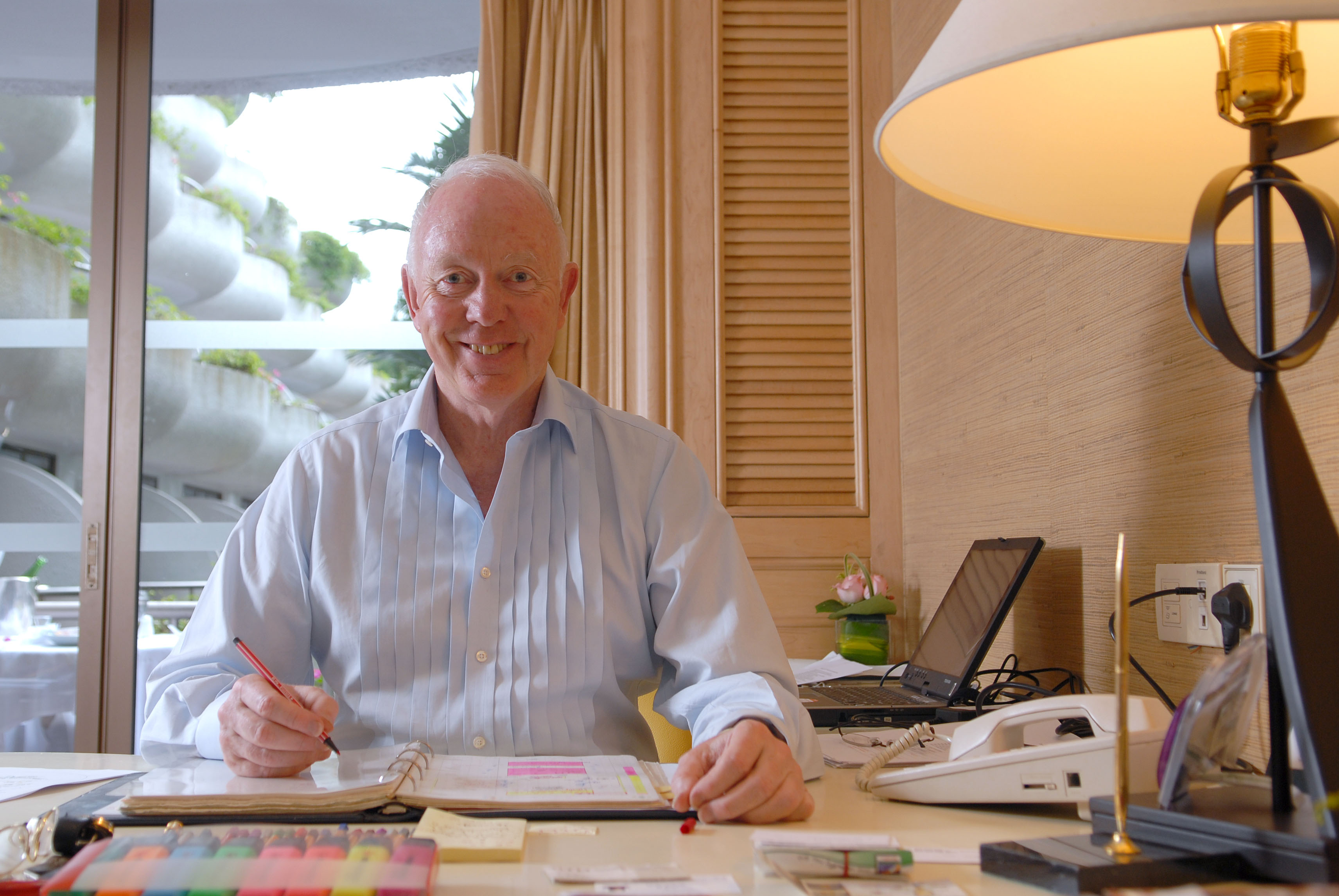 Tony is the multi-million copy best-selling author of over 100 books on Mind Mapping, the Brain, Memory and Mental Literacy. Tony's books have been published in 100 countries and 30 languages. His works include 'Mind Maps for Business', co-authored with Chris Griffiths, CEO of ThinkBuzan, which reached the top 5 of the Amazon Business Chart, 'Tony Buzan's Ultimate Book of Mind Maps', 'Mind Maps at Work', 'Use your Head', 'Brain Child' and 'The Most Important Graph in the World'.
Tony didn't invent the brain – he did invent the instructions.

John Husbands, Institute of Management
Business and Education Consultant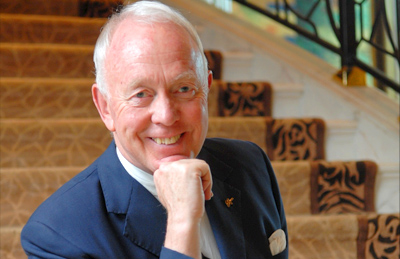 On average, Tony visits over 20 countries each year, delivering accredited training courses, consulting with businesses and government bodies, and lecturing at business conferences, primary and secondary schools, universities and colleges.
He has worked with governments around the world on educational and creative issues, including the governing bodies of Australia, Bahrain, China, UK, Jamaica, Malaysia, Mexico, Singapore and South Africa.
Through his consultative work for governments, Tony continues with his aim to instill a strategy for creative thinking into the school curriculum, seeking to influence current government bodies, as well as inspire the leaders of tomorrow.
In 2008, Tony and ThinkBuzan CEO Chris Griffiths donated their time at the 4th annual Petra Nobel conference in Jordan, where the delegates worked towards a global partnership for peace and prosperity.
Tony Buzan is a man with an IQ at genius level, who has contributed to more than 80 books on the brain and is consulted by universities, business organisations and governments.

The Telegraph
Philanthropist and Global Teacher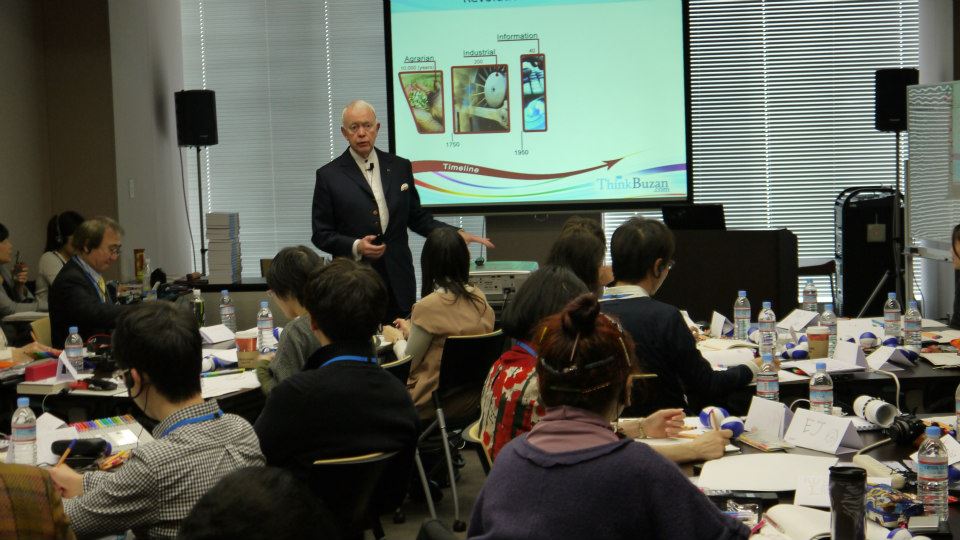 On each trip, Tony devotes time to charity and pro bono work. Every step of the way, his core message is the same: Everyone has talents. Everyone simply needs to find the right tools to liberate and unlock their potential.
In the 2005 BBC documentary 'In Search of Genius', Tony accepted the challenge of 'a unique social experiment'. He worked for 6 months with 6 disadvantaged children, to see whether he could change their behaviours, attitudes and cognitive profiles through Mind Mapping and mental literacy training. The superb results showed that 'no child is ever a lost cause.' That same year, Tony also taught a super class of 9000 children at the Royal Albert Hall in London, UK.
It is rare that you come across an individual who can make a profound difference to the way you live your life. It is rarer still that you meet an individual who can make a profound difference to the way millions of people live their lives. Tony Buzan is such a man.

Chris Griffiths
Mission for Global Mental Literacy
Tony developed the Brain Trust Charity to 'maximise the ability of each and every individual to unlock and deploy the vast capacity of his or her Brain'.
This charity helps under-privileged children build on their mental literacy, and disadvantaged schools to access resources they could not otherwise reach. Tony recently donated 3000 of his books to children in Sierra Leone as part of the 'Build on Books appeal'.
He also founded the World Memory Championships, which have now been taking place for over 20 years, and the UK Schools Memory Championship, to celebrate children's mental literacy.
Tony is a unique human being who has helped countless people globally use more of their potential through his books and his work.

Isobel Abulhoul
Testimonials
I really enjoyed Tony's presentation – it was very empowering and enlightening. Being in Finance, its true to say that the logical parts of my brain are in use the most. Something wonderful happened during the session because my head was absolutely buzzing afterwards

Stewart Auger, European Finance and Operations Manager, Nordson Corporation

I have run many events with Tony Buzan in Ireland ranging from conferences, public events with packed auditoriums, company in-house training groups to schools and they all have in common the palpable sense of excitement as each individual begins to explore the endless possibilities of the brain, and a sense of expectation and eagerness sweeps the room. Tony Buzan is a master at creating and nurturing this passion for learning and change.

Jane Stephenson, Seminars Ireland

Tony Buzan's presentation was enlightening, amusing and attention grabbing.

Graeme White, Health Department

Buzan has a persuasive, almost hypnotic presentation style, charismatic enthusiasm, and contagious belief in human potential.

Graham Wilson (ecademy.com)

Excellent, very informative. Great interaction with audience.

Michael Salliss, Business Analyst, Avis Budget Group

Tony held the audience spellbound as he challenged, confronted and tested our collective assumptions about how adults learn. The audience would clearly have loved him to continue not just for another few hours but for several days! He is an extraordinary teacher and communicator.

Ann Ewing, Head of Learning & Development, HSBC Bank PLC

Tony Buzan was a mesmerising speaker…in a few hours he communicated to a business audience the practical portion of what I had spent four years studying.

Stephen C Lundin, Author of the five-million-copy best selling FISH!

Tony's work on memory and creativity was a huge hit with our players and staff at Saracens. From our young academy players to seasoned internationals, Tony's energy and expertise instantly captured our attention and his work was applied -both on and off the field- to help our people grow and develop. 

David Jones, Saracens Rugby Club

Great presentation [at the IRM Conference]. Total control. Excellent delivery.

David Baskerville, Lead Business Analyst, Barclays Bank
Tony Buzan is one of the very few people I have met who really understands how important the brain is to any sportsman or woman….a breakthrough for anyone who wants to go out there and win.

Sir Steve Redgrave, Five Time Olympics Gold Medallist
Tony Buzan has succinctly connected the dots that define the designed structure of the brain and the holistic use of the brain, resulting in thinking that is innovative, out of the box, creative and fun. This breakthrough in thinking has propelled my learning process to a truly new level.Thank you, Tony!

Eugene Lalonde, Regional Government Province of BC Canada

Tony Buzan's clearly explained step-by-step system … is like the opening of a door into a world thick with the golden sunshine of knowledge.

The late Heinz Norden, Editor of The Encyclopaedia of Knowledge

The use of Mind Mapping is an integral part of my Quality Improvement Project at Boeing. This has provided savings of over $10 million for my organisation.

Mike Stanley, Boeing Corporation

Few people can claim a transformational invention in thinking. With Mind Maps, Buzan certainly can.

Donald Taylor

Tony Buzan is a man on an impressive mission – to unlock the power of our brains and show us how to tap into and use our creative genius with ease and effectiveness.

His Excellency Dr Abdul Hussein Ali Mirza, Minister for Gas and Oil, Bahrain

The TLI course was instrumental in transforming my thinking process, communication style and career path. It empowers me to impact the lives of others with Tony Buzan's revolutionary invention of the Mind Mapping tool – it's a dream come true for me. Thank you Tony!

Betty Kan Sekine, Associate Lecturer, Singapore Institute of Management

Learning about the brain from Tony Buzan is like learning how to paint from da Vinci!

Dhamendra Rai, Founder of MindMaps Trainer

Completely fulfilled my expectations! Great training, great group – fantastic!

Daniel Lança Perdigão, Owner, UpSideUp

Absolutely outstanding! Mind blowing!

Maneesh Dutt, Group Manager, STMicroelectronics

Truly life changing… opened my eyes to thinking differently and being more creative. Many colleagues noticed the change and the business is ultimately seeing the benefit.

Dominic McKenny, Director of IT, Oxford Health NHS Foundation Trust

Thank you for an excellent course. It is very rare that I can maintain concentration and interest over three hours of presentation.

Dr Peter Jepson, Head of the Department of Law, Strode's College
Tony Buzan's books with the BBC have sold over three million copies, and have transformed the lives of millions of people worldwide since they were first published in 1974.

BBC Press Office

Buzan shows corporate executives how to hotwire their creative energies.

Forbes Magazine

The biggest name in memory.

The New Yorker

If you put Buzan's theories to the test, you could find yourself memorising pages from a phone book, or becoming the brainiest person in the world.

Personal Computer World Magazine

Tony Buzan is the Neil Armstrong of the mind! His Mind Map Book is the next giant leap for mankind.

Michael Gelb

Tony Buzan has done it again… make your mind work better.

Ken Blanchard, author of the multimillion best-selling book 'The One Minute Manager'

Tony Buzan is Mr Memory… endorsed by government ministers, Mensa brainiacs and MDs alike.

Metro

Buzan's mental technology is five years ahead of the game. Any company using it will inevitably gain the competitive edge.

IBM

I applaud Tony for celebrating the brain – something he has been at the forefront of for over 40 years. I recommend his highly stimulating books in the Mind Set series (The Mind Map Book, The Memory Book, The Speed Reading Book and Use your Head).

Baroness Professor Susan Greenfield, CBE, Director of Royal Institution

Mind Maps for Business is a "must read" for anyone in business, and a "should read" for everyone.

Jackie Sule, Director of Client Development, Dottino Consulting Group

I've been working in business for 30 years and I learnt a lot from the book, Mind Maps for Business. Cogently written and refreshingly free of hype, it's packed with practical advice and sometimes startling insights.

Graham Buik, Management Consultant and Entrepreneur
For more testimonials, please visit our Training Testimonials page…
Photos
* Click on an image below to enlarge.
Events
Tony Buzan has spoken at countless events in his lifetime. Here are just a few of the events:
Petra Nobel – Annual Conference of Nobel Laureates, Jordan
National Achievers Congress, Kuala Lumpur
MENSA Conference, Cambridge, UK
British Embassy Seminar, Mexico
Emirates Airline Festival of Literature, Dubai
Innovation in Teaching and Learning Conference, Ministry of Education, Malaysia
International Exhibition of Higher Education, Saudi Arabia
IRM Business Analysis Conference, UK
Leadership and Embracing Change Conference, Hong Kong Management Association, Hong Kong
Mind Maps for Business Conference, Octara, Karachi
SIM Conferences, Worldwide

Enquiries
If would like to find out more information or book Tony Buzan for an event, please email our Training and Events team at training@thinkbuzan.com or contact directly on +44 (0) 207 1177 173 / 1-800-961-4582 (USA).