ThinkBuzan Licensed Instructor Course in Mind Mapping

Mind Mapping Training Course Overview
Looking to build a new career as an accredited trainer, or transform your performance in your professional or personal life?
Join the global phenomenon with the world's leading experts on Mind Mapping for the fully accredited Licensed Instructor Course.
During this 4 day Mind Mapping training course, you will learn the science behind Mind Mapping and the core principles of how and why it works. Become an expert in the latest iMindMap software and all of its features and learn how to apply the skills to any situation. We will also give you the tools you need to teach and inspire others.
You will learn a complete array of key creative thinking methods and proven Mind Mapping strategies ideal for corporations, educators, entrepreneurs, consultants, strategists and personal coaches alike.
What's it like to attend our Mind Mapping course? See it in action:
What will I learn?
Mind Mapping Training
Learn Mind Mapping from the inventors of Mind Mapping. In this accredited training course, you will learn both basic and advanced creativity and Mind Mapping techniques, explore the fundamental principles of the Mind Map, the science behind why and how it works. This course will equip you with the Buzan tips you need to make the most of this versatile technique.

iMindMap Training
This training program will help you become an expert in iMindMap, the powerful Mind Mapping software that will stimulate your creative thinking like no other (just wait till you see 3D). From brainstorming to task management and even delivering presentations, you will master all of its applications.
Practical Applications
Applied to any challenge or goal, Mind Maps will help you to think creatively, solve problems, make confident decisions, persuade, negotiate, remember, manage and take control of your life. We will show you how to put the creative tools you have mastered throughout the course into practice and apply them to any situation.
Leading the Change
You will learn to deliver your own accredited Mind Mapping training courses and gain access to our exclusive training resources, including step-by-step training manuals. Certify your course delegates as official ThinkBuzan Practitioners and receive ongoing support from ThinkBuzan HQ.
What can I do after graduating?
After the course you will be an official ThinkBuzan Licensed Instructor, which means that you can: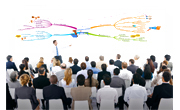 Deliver one-day ThinkBuzan Practitioner workshops in iMindMap and Mind Mapping using our official resources and course manuals.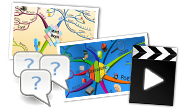 Gain access to our exclusive ThinkBuzan Online Training Repository of resources, including Mind Maps, videos, research and articles.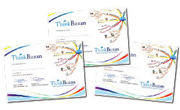 Provide your delegates with official ThinkBuzan Practitioner Certificates,
signed by Tony Buzan and ThinkBuzan CEO, Chris Griffiths.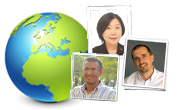 Display your profile on our Global Licensed Instructor Network, where we refer customers looking for local accredited training courses.
Receive 25% discount on our ThinkBuzan Licensed Instructor courses in Memory Training and Speed Reading.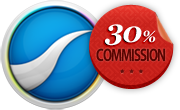 Receive exclusive 30% Premium affiliate commission on any sales of iMindMap which you generate.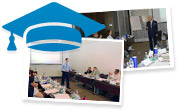 Further your training and achieve Senior ThinkBuzan Licensed Instructor status to demonstrate your knowledge, skill and experience.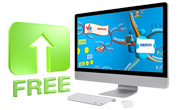 Be the very first to beta test the upcoming versions of iMindMap before they're released and receive all upgrades for free.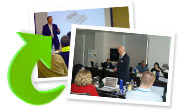 Refresh your skills and keep up-to-date on the latest techniques by re-attending the course at any time. All you need to do is pay a small delegate rate – the course fee is free.
*These benefits are available to all active instructors who have renewed their license with ThinkBuzan.
For more information on the exclusive benefits you will receive, please visit our FAQs page.
What the delegates say…
Truly life changing… opened my eyes to thinking differently and being more creative. Many colleagues noticed the change and the business is ultimately seeing the benefit.

Dominic McKenny, Director of I.T,
NHS Foundation Trust
It was the best course I have ever attended and it was a privilege to be taught by Tony Buzan. I learnt so much that I can apply both professionally and in my personal life going forward.

Kari Greaves, Head of Service Improvement,
Guinness South
After 35 years in business, I am usually very sceptical of training courses and am satisfied when I take away one new thing per day. At this course, I picked up many new things in each hour.

Gregg DeSilivio, Senior Director of Business Development, Hertz Global Holdings
Check out our testimonials page for more feedback and case studies…
Dates and Locations
On courses designed for inspired thinking, we believe your surroundings should be inspiring too.
We deliver our Mind Mapping training courses at the most stunning locations around the world. Enjoy beautiful venues, delicious refreshments and lunch every day, on an accredited coaching course you will never forget.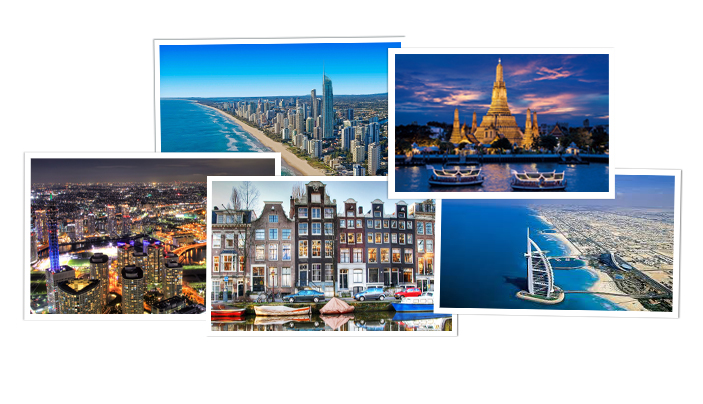 Discounts
Group Discounts
We offer great group discounts on our accredited training courses for employees from the same company or educational institution.
Please contact training@thinkbuzan.com or call on +44 (0) 207 1177 173 for an official quotation, and notify us of the number of individuals in your group and the licensed instructor course which you all wish to attend.
Please note, discounts cannot be used in conjunction with any other offer. Only one discount is applicable per booking.

| People | Discount |
| --- | --- |
| 2 | 10% |
| 3 | 15% |
| 4 | 20% |
| 5+ | 30% |
FAQs
The course is suitable for anyone looking for Mind Mapping training, or aiming to gain skills in problem solving and enhanced thinking. Our accredited training courses also give you the tools you need to become an accredited trainer and expert in iMindMap and Mind Mapping. The licensed instructor course is particularly effective for those individuals who are already trainers and are looking to add another dimension to their business coaching portfolio.

As part of the course fee, you are provided with all of the course materials and resources that you need including best selling books authored by Tony Buzan and ThinkBuzan CEO, Chris Griffiths, interactive DVDs and a Delegate Resource Pack. You will also receive a copy of iMindMap Ultimate, a 12 month iMindMap Freedom Subscription and lunch and refreshments for the full 4 days.

The scheme is currently available to active ThinkBuzan Licensed Instructors (TLI). The scheme works on the basis that for every delegate who attends a ThinkBuzan Licensed Instructor course as a result of the TLI's referral, the TLI will receive a 10% commission of the total amount paid by the delegate to ThinkBuzan. The referred individual can be anyone associated with the TLI e.g family, friend, colleague, associate. The referred individual must provide the name of the active TLI who referred them in the online booking form, or notify ThinkBuzan in writing before making payment, in order for the TLI to receive commission.

TLI's can also receive a 10% commission for every Official ThinkBuzan Practitioner that they have certified and referred to the TLI course, and the Practitioner will receive a 5% discount.

For more information, please contact us directly at

training@thinkbuzan.com

or view our

Referral Scheme Terms and Conditions

.

Once you have become an accredited trainer, you may re-attend the Mind Mapping, creativity and innovation training course at any time without paying the full course fee. All you will need to cover is your direct costs for the day, such as training materials, lunch and refreshments. This is the perfect opportunity to make sure your creative thinking and Mind Mapping skills and training are up-to-date, and to share your accomplishments with new Mind Mapping training delegates. Please note, spaces are subject to availability.
Enquiries
If you would like more information, please refer to our Terms and Conditions. or please contact us directly at training@thinkbuzan.com or call us on +44 (0) 207 1177 173.