Certified Mind Map Training from the Inventor Tony Buzan
The ThinkBuzan Licensed Instructor Course
View Course Brochure
Learn from the world experts in creative thinking and Mind Mapping training, with over 40 years experience
Master the infinitely versatile creative thinking tool, used by over 250 million people worldwide and within organisations such as Apple, the United Nations, Disney and NASA. During this 4 day fully accredited Mind Mapping training course, you will learn the core principles of Mind Mapping, the science behind why it works, and how to effectively apply it using the iMindMap software.
The ThinkBuzan Licensed Instructor Course provides the knowledge, skills and in depth training materials for you to go on and deliver official ThinkBuzan courses on Mind Mapping or iMindMap. Ideal for corporations, educators, entrepreneurs, consultants, strategists and personal coaches alike.
"It was the best course I have ever attended… It was both enjoyable and inspiring! I learnt so much that I can apply both professionally and in my personal life going forward."
-

Kari Greaves, Head of Service Improvement, Guinness South, UK
What will I learn?
Mind Mapping Fundamentals
Learn how to Mind Map and the core principles behind it. Discover why you need keywords, colour, curved branches and plenty of imagery.
The science behind Mind Mapping
Discover the science behind how and why Mind Mapping is so powerful, including research on memory, creativity and productivity and enlightening case studies.
Meta-cognition
Explore how we think, the limitations of our traditional thinking processes and the impact this has on our ability to be truly creative.
How to Improve Productivity by 20%
Mind Maps may look pretty, but they are seriously good at getting you organised. A radiant, hierarchical structure and strong visual triggers can allow you to capture vast amounts of information clearly and concisely.
Fast access to creative ideas
Mind Mapping helps to stimulate creative thinking and generate more ideas. We will show you how to tap into that creative power and push your brain to its full potential.
Applications of Mind Mapping
Mind Mapping and iMindMap are infinitely versatile. We will teach you a wide range of ways to use Mind Mapping to improve specific tasks such as: brainstorming, planning, performance coaching, studying, presentations, business processes and more.
Recall During Learning
The 7.5 laws of memory and behaviour that underpin the Mind Mapping process. Mastering these powerful principles will not only improve how you learn, but ensure all of your communications are more memorable and meaningful.
The iMindMap software masterclass
Master all of the hidden tricks and treasures of the most creative Mind Mapping software available, with powerful design, task management and presentation features.
Presentation Skills
Learn how to create beautiful and engaging presentations. Utilise Mind Maps to improve your presentation preparation and delivery, and make them more memorable for your audience.
How to teach iMindMap & Mind Mapping
You will not only leave the course an expert in Mind Mapping, creative thinking and the iMindMap software; you will be able to train others in these techniques using the skills we have taught you and the exclusive resources we provide.
The Mind Mapping Course was excellent, highly professional and well delivered. I was inspired by the course, instructors and other delegates alike.

Mike Palmer, Logistics SME, Boeing
The Trainers
UK & Japan courses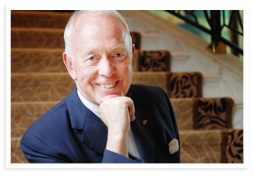 Tony Buzan

Inventor of Mind Mapping, bestselling author and international speaker on creative thinking, learning, memory, leadership and Speed Reading. Learn More

UK courses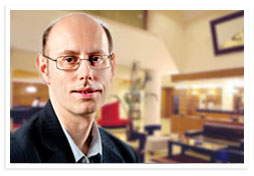 Phil Chambers

Expert trainer in Mind Mapping, Speed Reading & memory, with additional expertise in Accelerated Learning and Neurolinguistic Programming (NLP). Learn More

Japan courses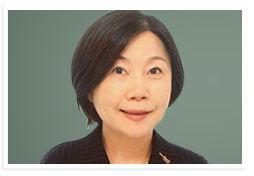 Mikiko Chikada

ThinkBuzan's Master Trainer in Japan, founder and CEO of TISM Corporation and expert in Mind Mapping, memory techniques and Speed Reading. Learn More

"Absolutely wonderful experience. I am so grateful for being a part of the vision. The four days I have spent with Tony, Owen and Chris have changed me in ways I never imagined or expected."
-

Heather Marquez, Store Manager at Kol's Department Stores
What can I do after graduating?
After the course you will be certified as an official ThinkBuzan Licensed Instructor in Mind Mapping, which means that you can:


Deliver your own Mind Map training
As a ThinkBuzan Licensed Instructor you will be listed on our website as one of our accredited trainers and receive your own profile to showcase your skills and experience. You will also be certified to deliver official ThinkBuzan Mind Mapping training and iMindMap training:
ThinkBuzan Practitioner in Mind Mapping – 1 day course
ThinkBuzan Practitioner in iMindMap – 1 day course
Access official ThinkBuzan training resources
We give you everything you need to deliver your training in our exclusive resources centre; including course slides, Mind Maps, case studies, exercises and hours of video footage that can be incorporated into your training. We also provide:
Full course manuals for delivering iMindMap or Mind Mapping training
Official ThinkBuzan certificates to provide your delegates, signed by Tony Buzan & Chris Griffiths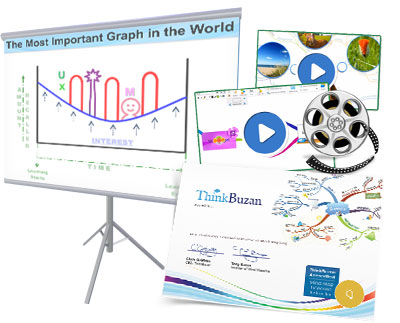 Plus additional perks exclusive to our instructors…
25% off Speed Reading & Memory courses

Expand your training repertoire and save 25% on attending our accredited Speed Reading or Memory courses.

*These benefits are available to all instructors who have an active license (to be renewed every 12 months).
"If I can unlock the minds of my students so that they can think and not just do, then I have been successful at my job. I believe that the tools, resources and techniques provided by ThinkBuzan have helped me to achieve this goal."
-

Paul Roberts, University of Warwick, UK
Dates and Locations
Enjoy beautiful venues, delicious refreshments and lunch every day, on a course you will never forget.
| | Course | Date | Location | Cost | Attend |
| --- | --- | --- | --- | --- | --- |