Master iMindMap with our online training
Receive one-to-one training in iMindMap's key features without even leaving your desk.
In the workshop, your iMindMap accredited trainer will explain, demonstrate and guide you through each feature in real time so that you make the most of what our Mind Mapping software has to offer. Watch your skills improve right there and then.
We have two types of workshop available depending on your skill level and what you wish to learn during the session. Find out more about the two options below:
Basic Workshop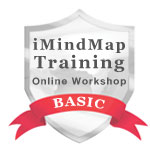 If you want to get started with iMindMap and learn step-by-step the fundamental features of the software, this is the perfect session for you! This Mind Mapping training program is designed to give you a comprehensive understanding of the essential features in iMindMap, so that you will have a solid foundation to further develop your skills.
Price: £150GBP + VAT for a 60 minute session.
Topics covered include:
• Creating, drawing and editing Mind Maps br>
• Inserting images, notes, web links and audio notes br>
• Formatting your Mind Maps
• Designing your Mind Map br>
• Branch Art
Advanced Workshop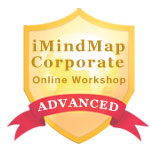 Looking to perfect your iMindMap skills? Discover the wide range of innovative features iMindMap has to offer which will enhance the way you work and approach tasks on a daily basis. Take your Mind Mapping abilities to the top level by discovering the most advanced features. As part of the package, you can tailor the session to meet your needs, and choose 2 extra topics to explore in greater depth.
Price: £300GBP + VAT for a 90 minute session.

Topics covered include:
• Presentation View and Builder
• Speed Mind Mapping
• Expanding and Collapsing your Mind Maps
• Creating Child Maps

Plus a choice of 2 extra topics:
• Exporting your Mind Maps
• Flowcharts
• 3D View
• Social Sharing

FAQs
How do I take part in the workshop?
To participate, you will be provided with a web link so that you can access the workshop remotely. This allows you to work on a shared screen with our iMindMap Consultant who will guide you through every step.
What do I need before the workshop starts?
You will need internet access along with a headset and microphone to interact and communicate during the workshop. You will not be required to have iMindMap software installed on your computer as you will be working from the screen of our iMindMap Consultant during the workshop.
Are there any minimum skill requirements to participate?
There are no minimum skill requirements for our basic or advanced Mind Mapping workshops. However, we do advise that individuals who opt for the advanced workshop have a good understanding of the basic iMindMap features. This allows our iMindMap Consultant to spend more time focusing on the advanced features in the software.

How to book
If you would like to book your iMindMap workshop or would like to find out more information, please contact us directly at training@thinkbuzan.com or call us on +44 (0) 207 1177 173 / 1-800-961-4582 (USA).
*If you would like to book, please notify our training team of how long you have been an iMindMap user and the topics you would like to focus on.