Visualise information with Mind Mapping software
Develop your ideas
Your brain needs freedom, colour, image and association to stimulate it fully. iMindMap's non-rigid, flexible and organic workspace is designed to help you brainstorm and develop your ideas.
Get organised and productive
Task management, report writing, meeting planning, team collaboration, budgeting, process design – all can be streamlined with iMindMap's powerful and practical feature set.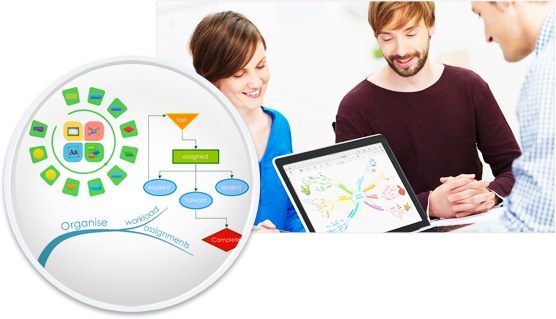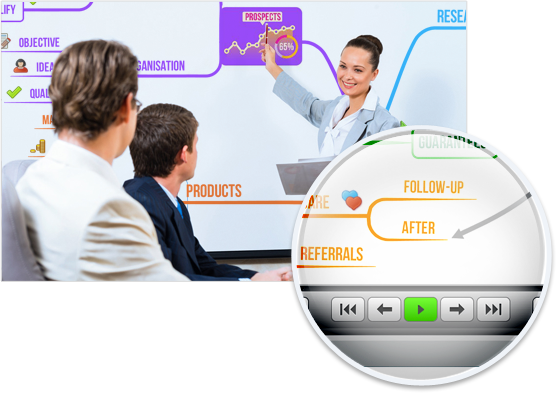 Present ideas with impact
The slideshow has had its day. iMindMap will take you from the early brainstorming stages, through the refining and planning, all the way to delivering a slick, impressive presentation with ease and confidence.
Software from the inventor – Tony Buzan
With over 40 years of expertise in creativity and innovation, iMindMap is brought to you by the inventor of Mind Mapping himself, Tony Buzan.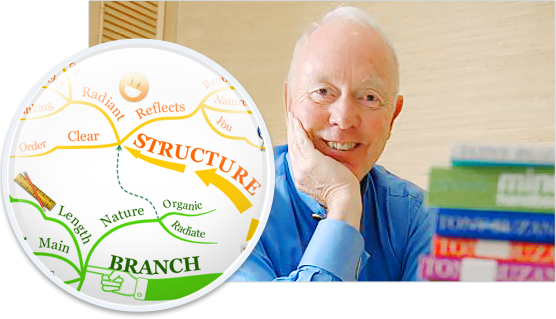 iMindMap for every task
View more articles and case studies for inspirational Mind Mapping software applications.
87% of iMindMap users said Mind Mapping has helped to improve their creativity – try it for yourself today:
FREE TRIAL
VIEW PRICING
What Our Users Are Saying

It's changed the whole way students work and think. They produce results which would never have been possible.

Paul Roberts, University of Warwick, U.K

Your Mind Mapping software has transformed our business & become a part of our cultural DNA at WWP.

Wheaton Wealth Partners, U.S.A

iMindMap now makes incredible presentations…PowerPoint is dead.

Dr George Huba, CEO The Measurement Group, U.S.A

Generate creative ideas, think with clarity and invigorate your productivity.

Tony Boyd, CEO of Iron Donkey Tours, U.S.A